We turn design opportunities into awesome digital products. If you're wondering where to start solving your hardest problem, you've come to the right place.
Check our Services
OUR SERVICES
We build highly affordable custom software for companies large and small. By applying modern design principles, in conjunction with the latest in cloud, mobile and desktop technologies, we create tailored solutions that connect co-workers with each other and companies with their customers, simplify and accelerate business processes, and lower costs.
Our Work
STRATEGY
Heuristic review
Content Audit
SEO/Keyword Research
User Research
Metric Benchmarking
Competitive/Comparative Analysis
Strategy Brief
DESIGN
Brand + Identity
Digital Product Design
Information Architecture
User Experience
Responsive Web Design
Mobile Integration
Motion Graphics + Video
Wireframing
DEVELOPMENT
Enterprise Software Development
Web Application Development
Website Development
Enterprise Mobility Solutions
Digital Transformation
Data Analytics & Visualization
Quality Assurance
SUPPORT & MAINTENANCE
Website Hosting & Management
Web App Hosting & Management
App Stores Management
DevOPS
Data Migration
GO FROM VIABLE TO WOW.
We build modern websites and innovative digital products that help our clients grow. Our portfolio of products is wide and we'd like to give you the time to have a look at it. Feel free to download our portfolio by clicking on the button below.
Download Anspire's Profile
WHY ARE WE RELIABLE?
A quick answer is because we're predictable. Unexpected surprises can be a good thing, but if we talk about planning and leading software projects, you'd better be certain that the end result will be just as you envisioned it. Here are the standards that we stick to at all times.
Start a Project
CHANGE MANAGEMENT
Our systematic approach to change requests is what we're so proud of. Because even if you change your mind a bit down the road, we'll still be able to keep the time and cost under control.
RISK MANAGEMENT
Third party services, business logic intricacies, problems that are hard to foresee at the start of the project – we evaluate how critical these risks are and manage them in the Agile way.
COMMUNICATION STANDARDS
Transparent communication is a big factor in remote collaboration. We've got rules in place that govern information flow in a structured way and help you stay in control of your project.
CODING STANDARDS
Our code can be easily maintained in the future. We follow common coding conventions and have our own internal standards that make our programmers' coding styles consistent.
GREAT PARTNERS MAKE US BETTER.
We are the trusted partner for some of the world's leading enterprises and businesses. We have helped bring ideas to life while building sustainable business practices across industries.
Start a Project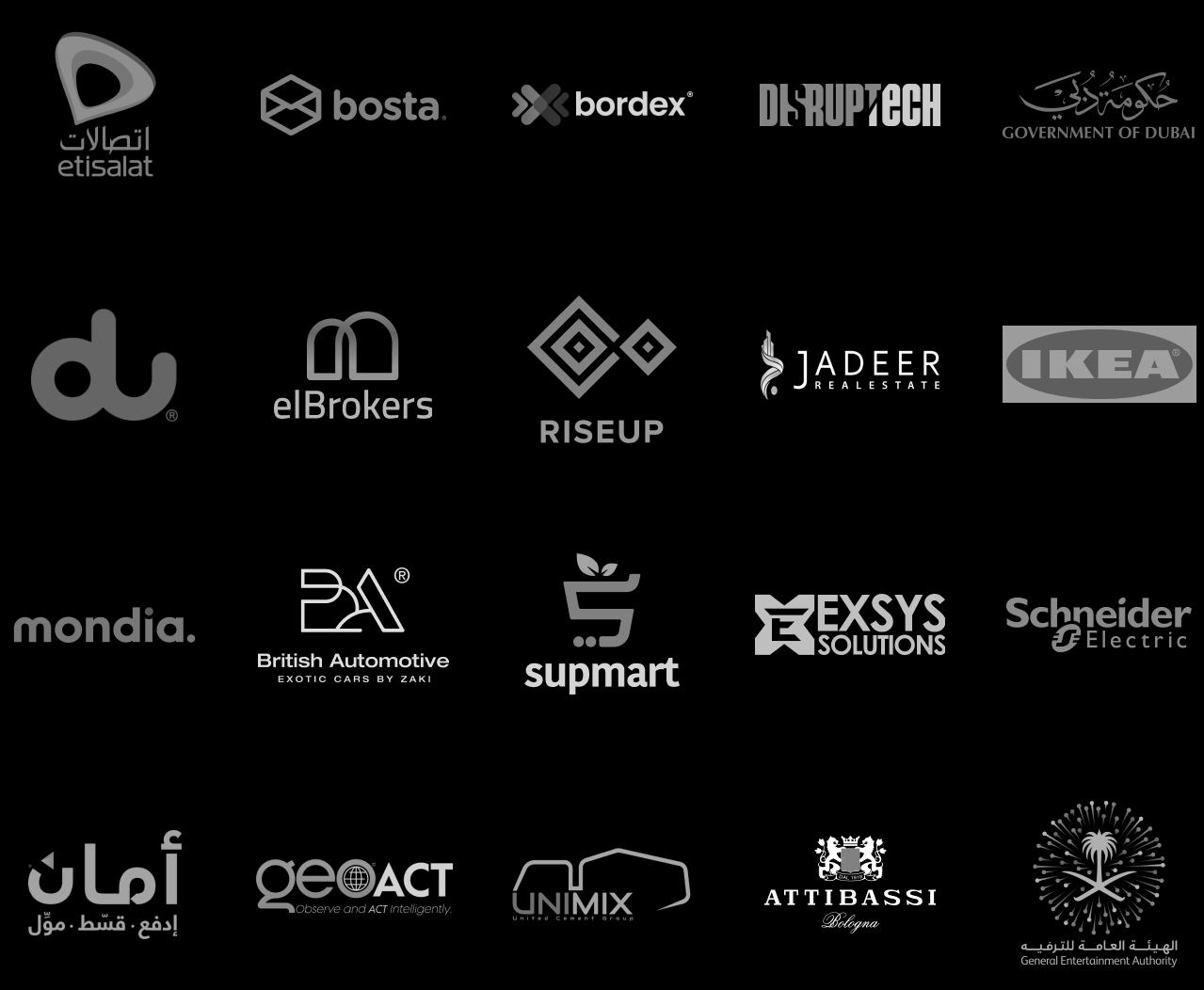 LET'S BUILD SOMETHING THAT YOUR USER WILL LOVE.
Cairo, Egypt HQ – Trivium Business Complex, 5th Settlement New Cairo
+20(10)1660-0010 – cairo@anspire.agency
Delaware, USA – 8 The Green, Suite A, Dover 19901
+1(646)558-7471 – usa@anspire.agency